Day 6 - Superhero Day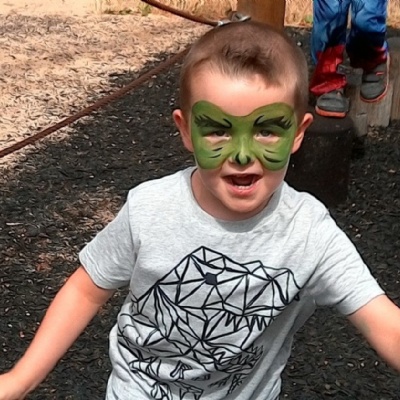 We have had a wonderful start to our second week at Camp today. The children have enjoyed so many different activities and they have all been wonderful superheroes.
This morning began with creating masks and capes for the children to wear throughout the day. The children have also had fun getting messy whilst designing their own superhero, using their handprints, and creating a city to fight crime in as their superhero character.
We've had superhero strength trials, and games of super-football and Superhero footsteps going on throughout the day. The children have particularly enjoyed the construction activities today, making use of the tyres to create superhero dens and superhero obstacle courses to challenge their strength and agility.
To see just how much fun the children have had today, you can see our photos from the day by clicking here.
We're looking forward to diving under the sea tomorrow and seeing what treasure we can find on the ocean floor...