Day 10 - Army vs. Navy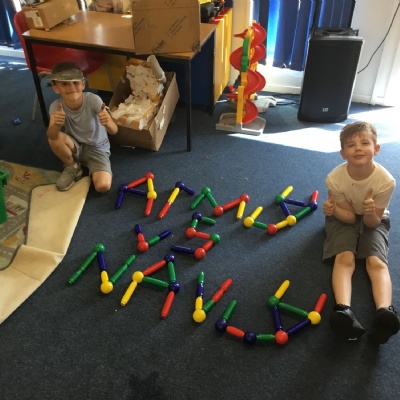 Right 2, 3, 4. Left 2, 3, 4. ATTENTION!
We've had a fun-filled Friday at the Lumen Summer Camp with our Army vs. Navy theme.
The children have taken part in so many different sports where they have played in their military teams. There has been an Army vs. Navy football match, polo match, and rugby match. The children have also taken part in an Army vs. Navy obstacle course, and played Save the Soldier. In this game, children had to wrap their peers up in bandages and pull them off the battlefield to safety.
There have been many creative opportunities today as well with the children building a huge Army tank and Naval ship as part of their Big Art. They have also made their own tanks, ships, caps and medals for the bravery they have shown throughout the day.
All children have really made the most out of the activities on offer and it has been brilliant to have seen them smiling and laughing all day. Thank you all for a great day.
Don't forget to have a look at our pictures in the Camp Photo Gallery. You can click here to go straight to it.
We're already excited for what next week will bring, starting with our Emoji theme on Monday.