2021 Themed Days & Activities
Our themed days for 2021
Themes are always a highlight for the children at Camp and we are delighted to be able to share the themes below.
For those children who have been part of our Camp before they will see some familiar favourites again this year as well as new ones such as Shrek and WWE!
Daily activities will build in the themes and your child is more than welcome to come to Camp in fancy dress to fully immerse themselves in the day if they wish.
Date
Theme
Is there anything helpful my child
could bring in with them?
Mon 19 July
Superheroes
Tue 20 July
Myths & Legends
Wed 21 July
Shrek
Thu 22 July
Ninja Warriors
Fri 23 July
Carnival
Mon 26 July
Into the Future
Tue 27 July
Witches & Wizards
Plastic bottle (any size)
Wed 28 July
Backwards Day
Cardboard boxes of all sizes
Thu 29 July
WWE
Fri 30 July
Olympics
Water gun (if you have one) and a spare set of clothes - water play CANCELLED due to weather forecast
Mon 2 August
Under the Sea
Tue 3 August
Princesses & Knights
Cardboard boxes of all sizes
Wed 4 August
Down at the Farm
Thu 5 August
Explorers
Fri 6 August
Lumen Summer Camp's 'The Masked Performer'
You can take a read about the brilliant time the children had each day in our 2020 Camp diary by clicking
here
.
What format does the Camp take each day?
When children arrive at the Camp each morning they will make their way to their named room depending on their age group. These rooms will be used to register the children in and as a base to store jumpers, hats and packed lunch boxes.
Each day activities will be introduced to all the children and will take place on a rolling timetable. They will be themed to match our daily Camp theme especially when it comes to arts and crafts. Children are more than welcome to come to Camp in themed fancy dress if they wish. We plan to run at least 6 activities every day with a mix of sport or arts and crafts.
What is on for the youngest children at the Camp?
For our 3 and 4 year olds we will have dedicated play areas and activities led by an experienced Lumen Early Years teacher, to ensure that our youngest Camp children do not feel overwhelmed ?and also receive the more concentrated supervision they need.
Can my child play with their best friend who will also be at the Camp?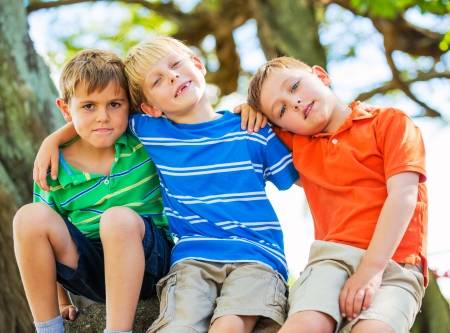 We understand that children may have their own friendship groups also attending Camp and we want all children, regardless of age, to feel comfortable and happy at the Camp. There are various points during the day where friends can take part in activities together if they so wish - sometimes having a friend nearby can help with any shyness when mixing with a new group of children.